SEEING THINGS FROM
A DIFFERENT PERSPECTIVE.
Our collections tell stories of eclectic and plural styles, following the same common thread: preserving inspired creativity and surpassing the limits of function through emotion. We offer products that reflect our unique vision and passion for excellence.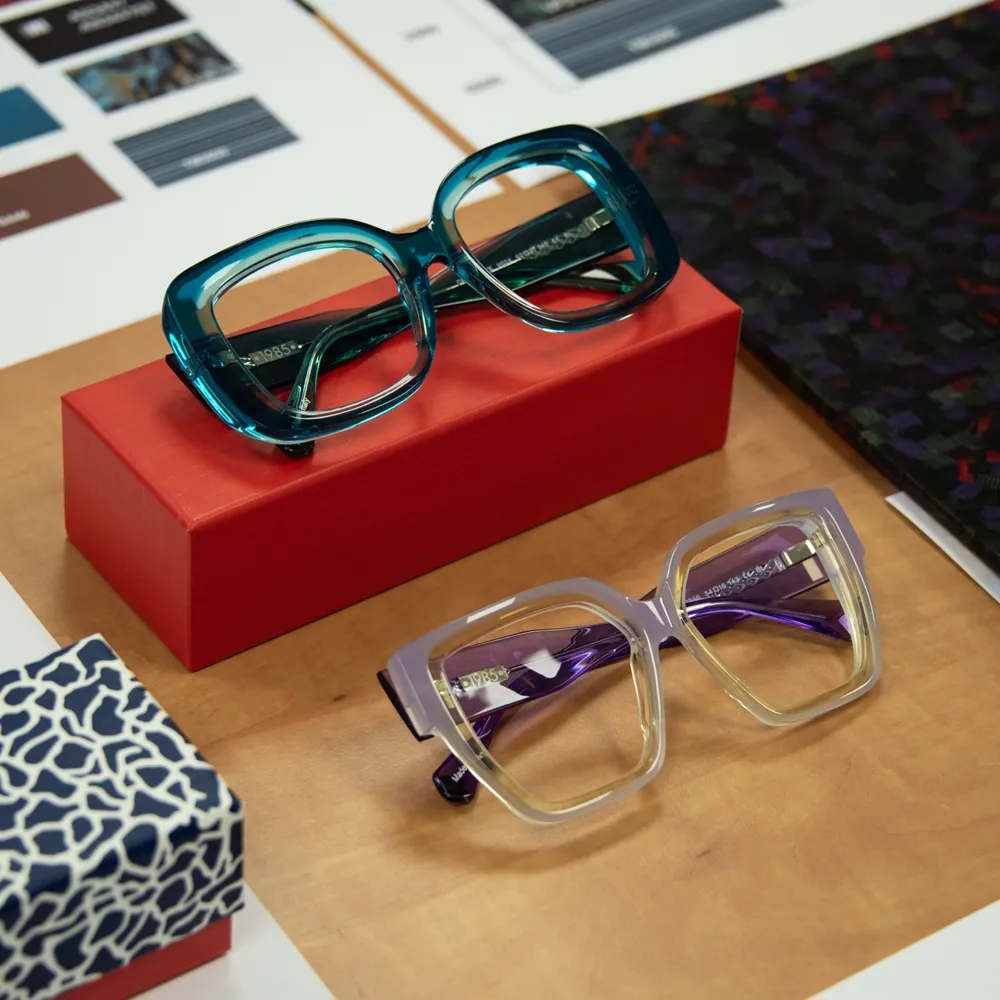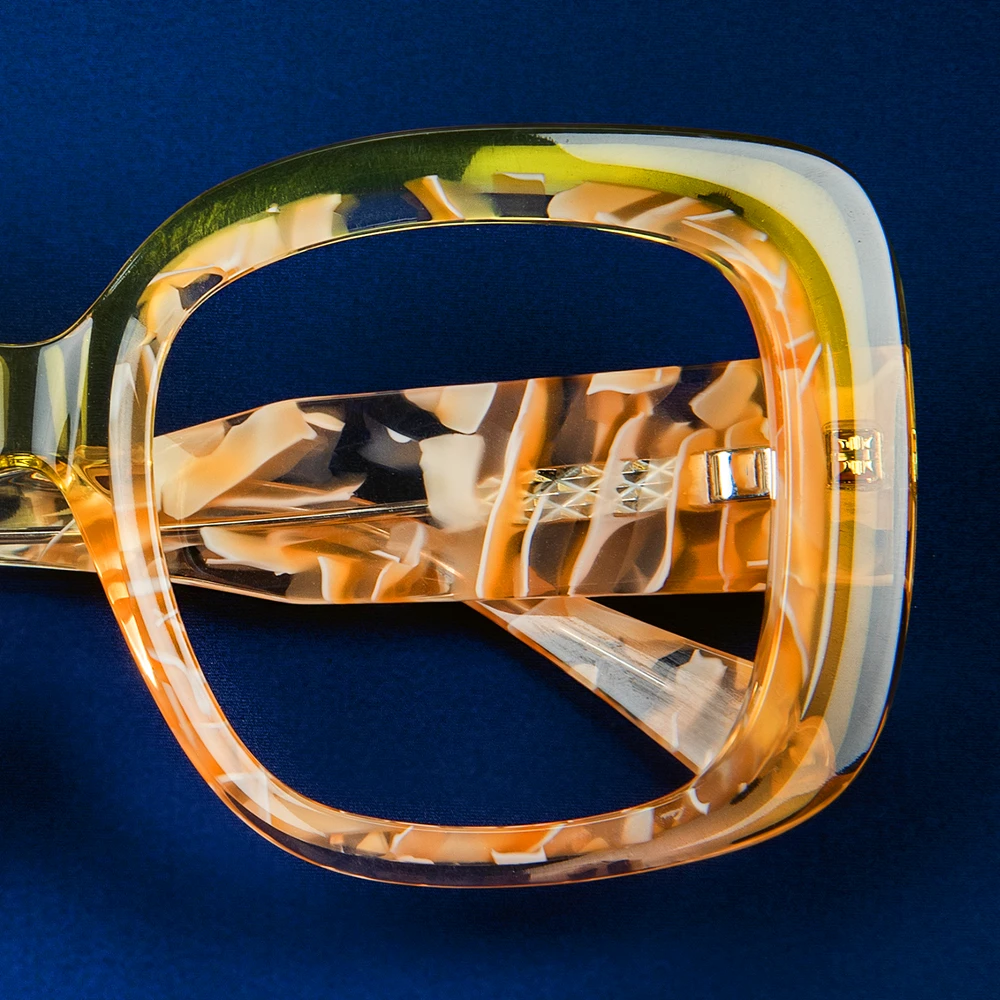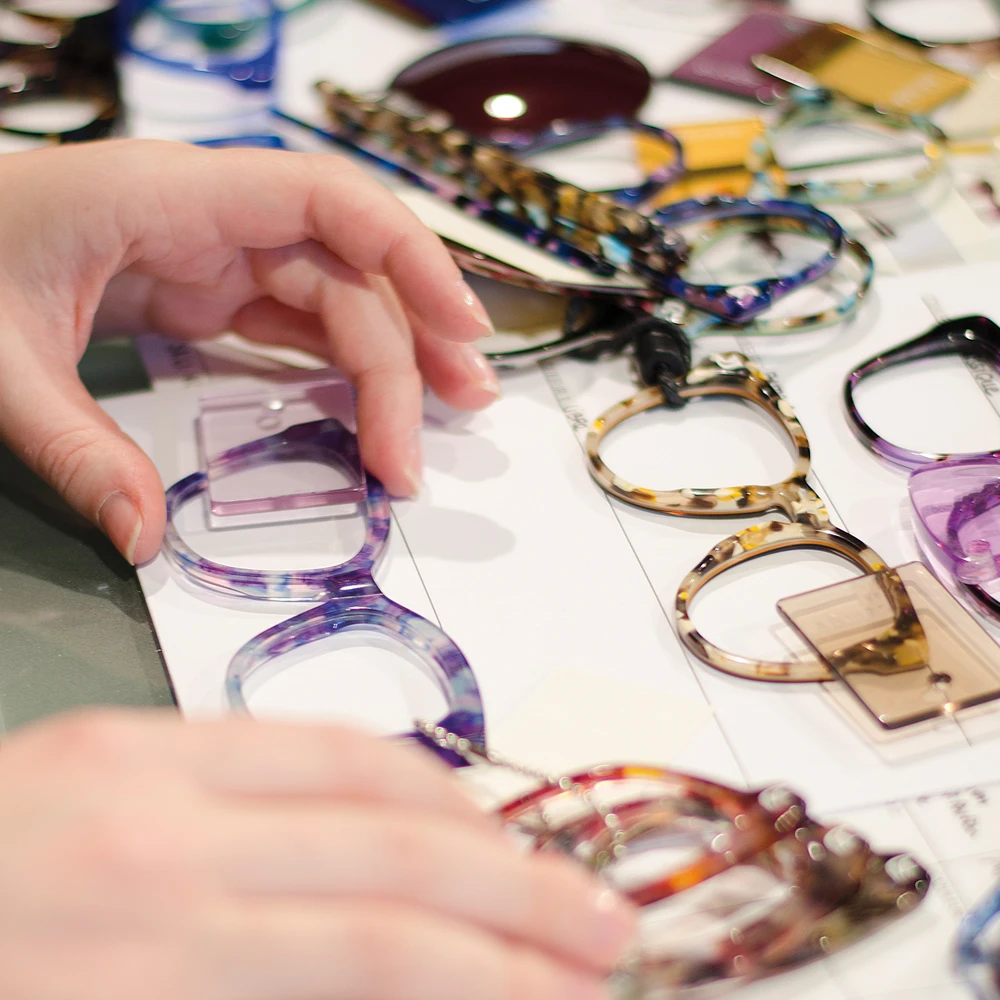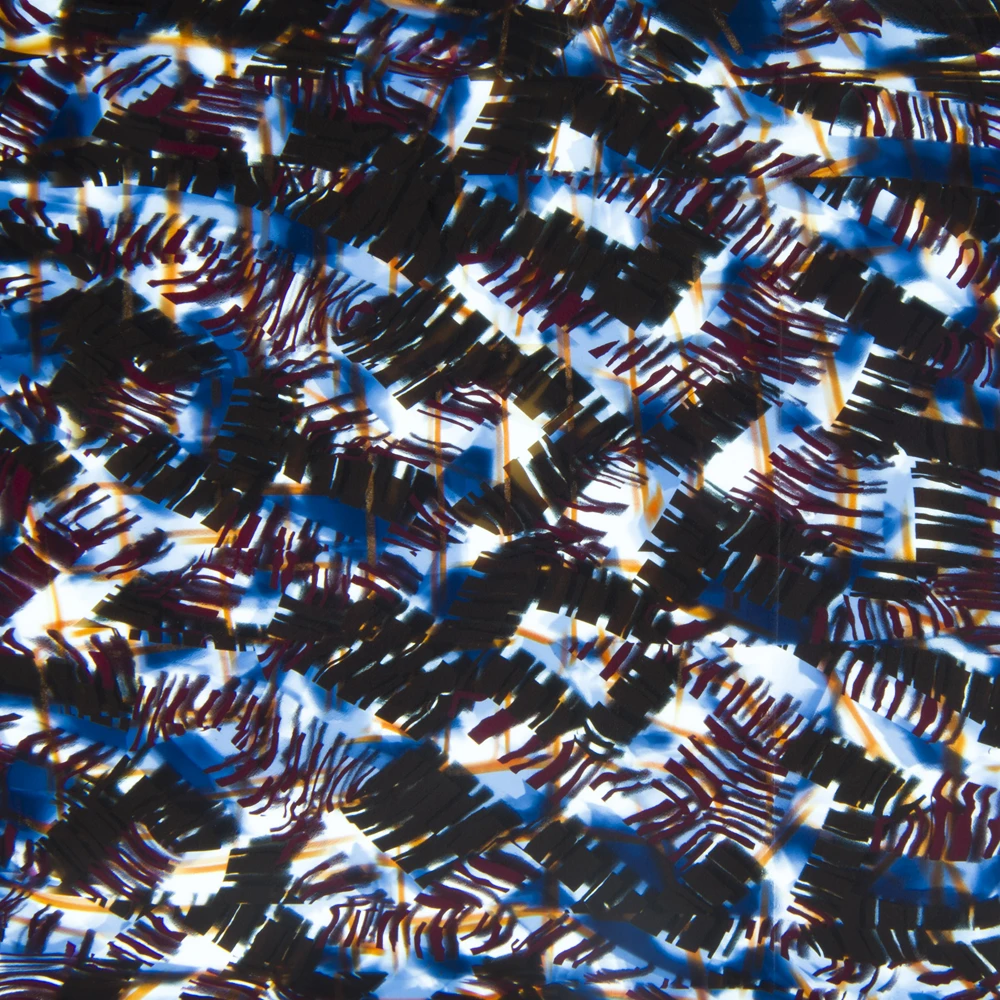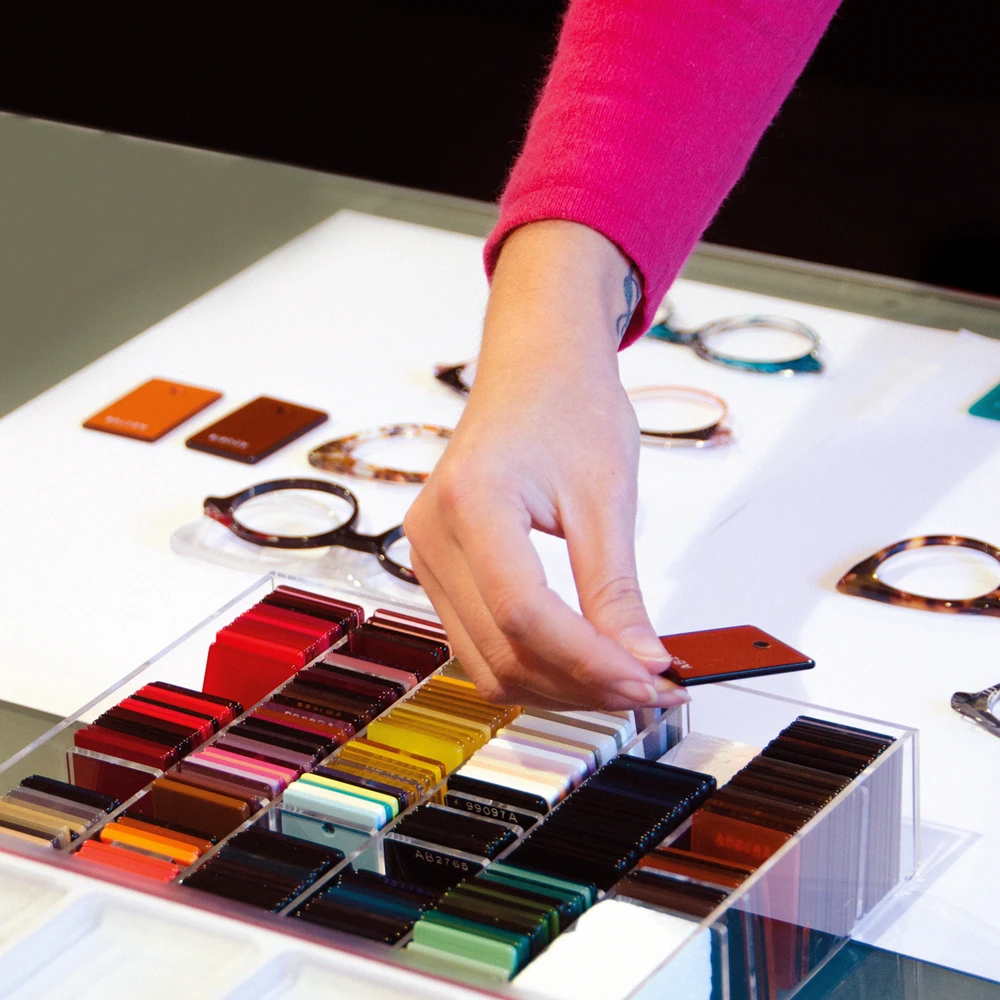 Through the emotion of materials and the enthusiasm of colors, we seek to establish an expressive, distinctive and memorable visual signature. Stepping out of the box while maintaining a bold and fair course of action. Playing with acetate patterns, metal coloring, fusing materials, provoking the unexpected and setting trends.
Metal has been part of the brand's DNA from the outset, and is present in a variety of ways in the aesthetic and functional language of our frames. Working with stainless steel in a sculptural or minimalist way enables designers to create unique pieces that highlight the material's properties.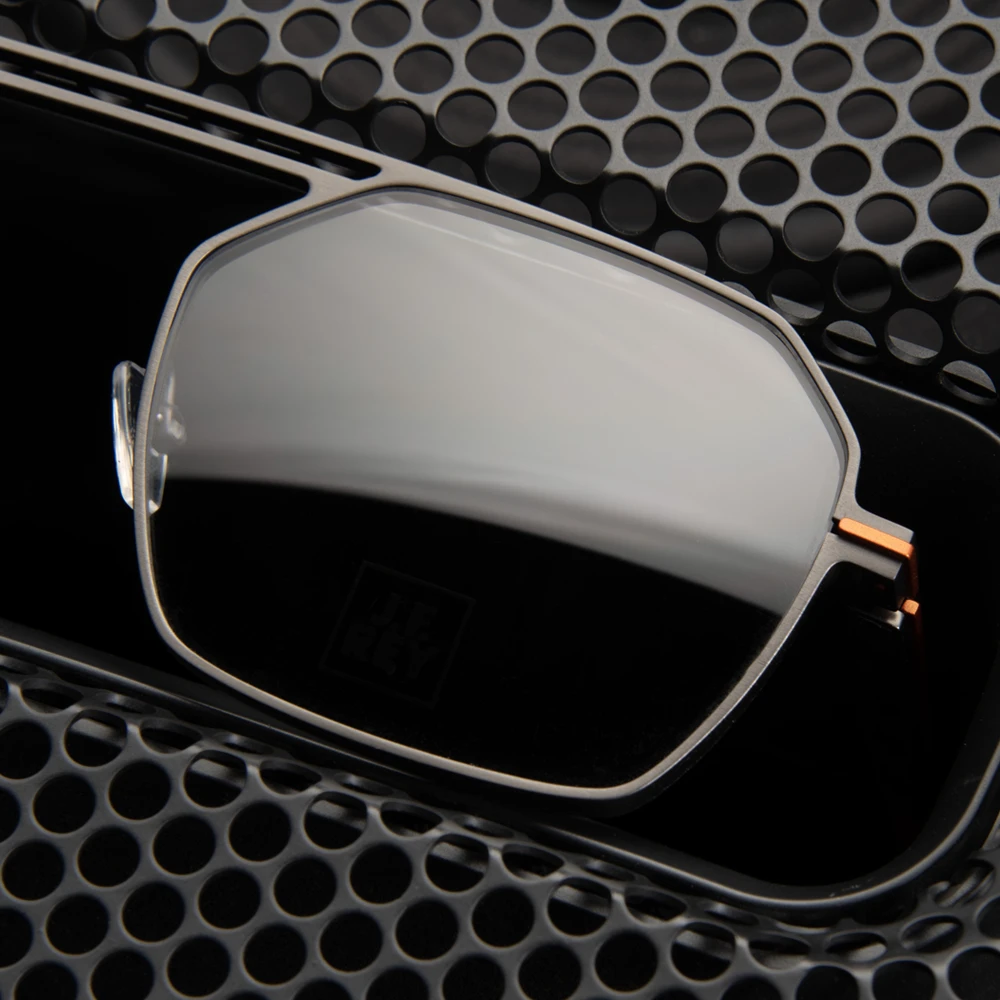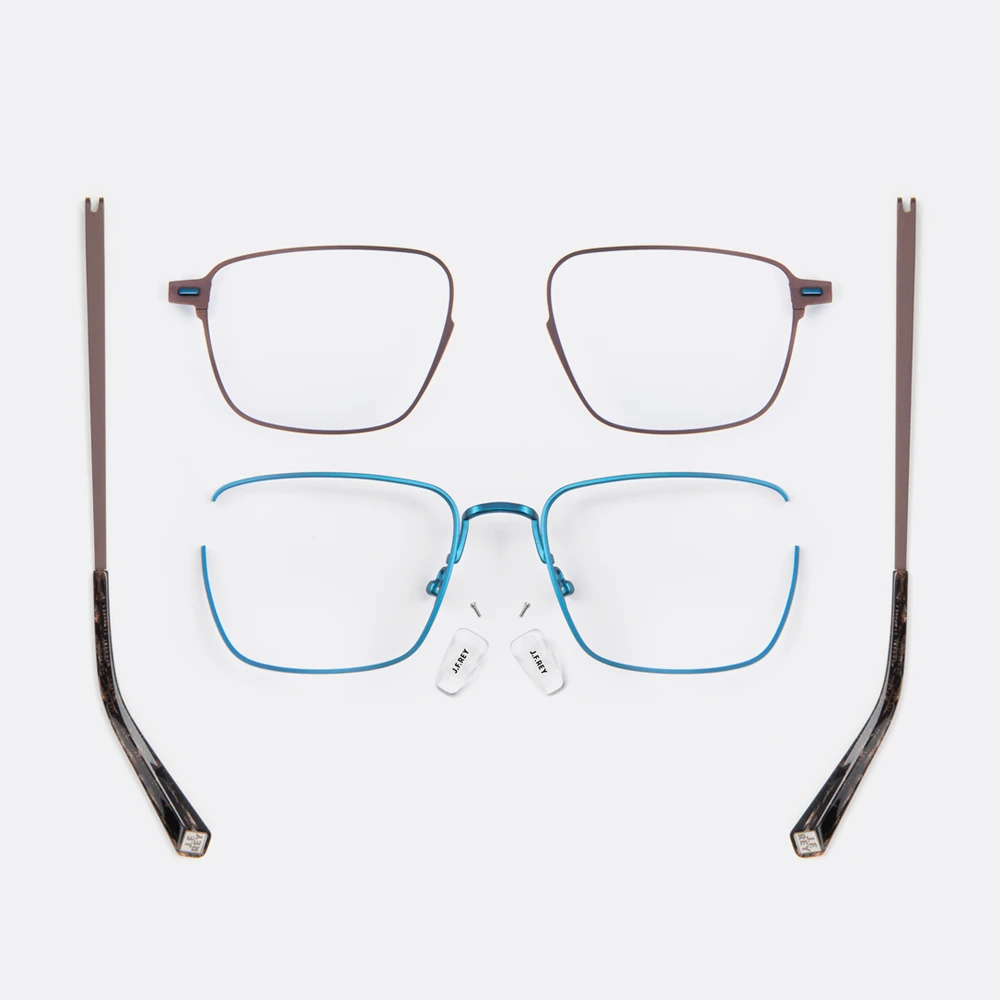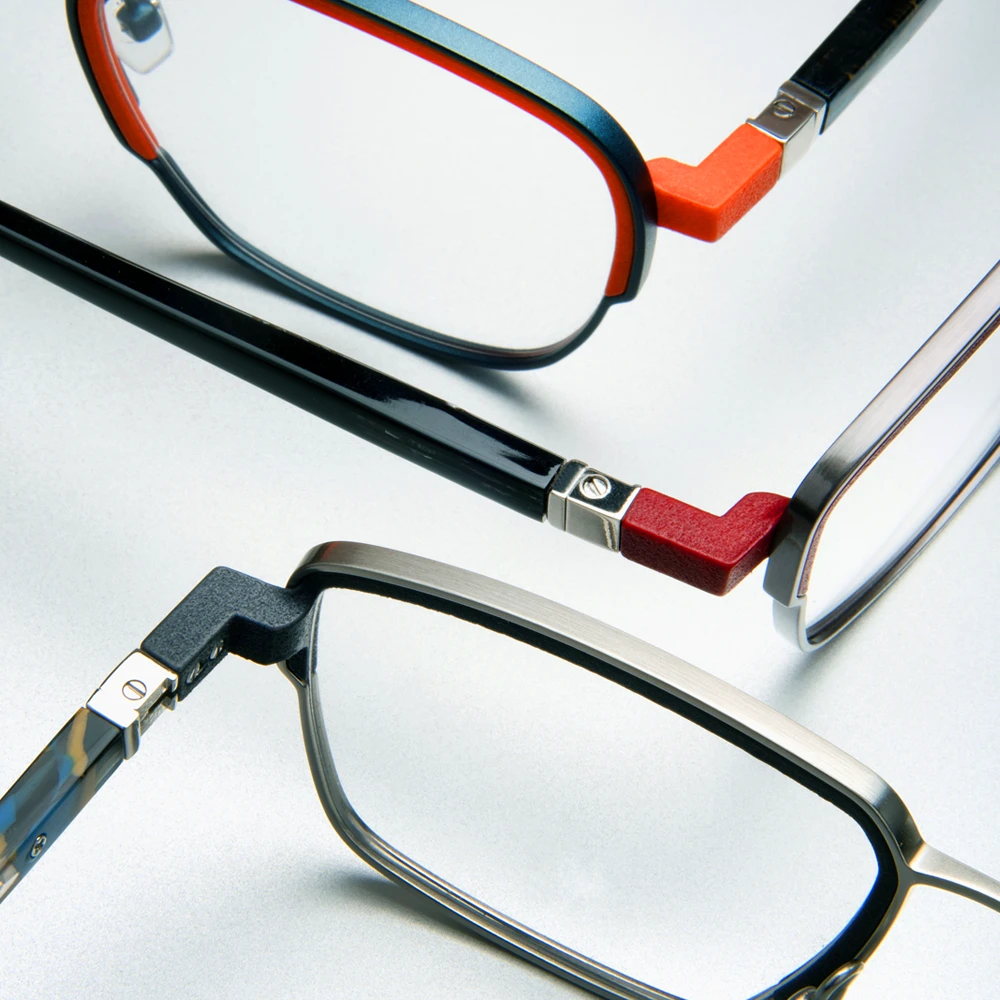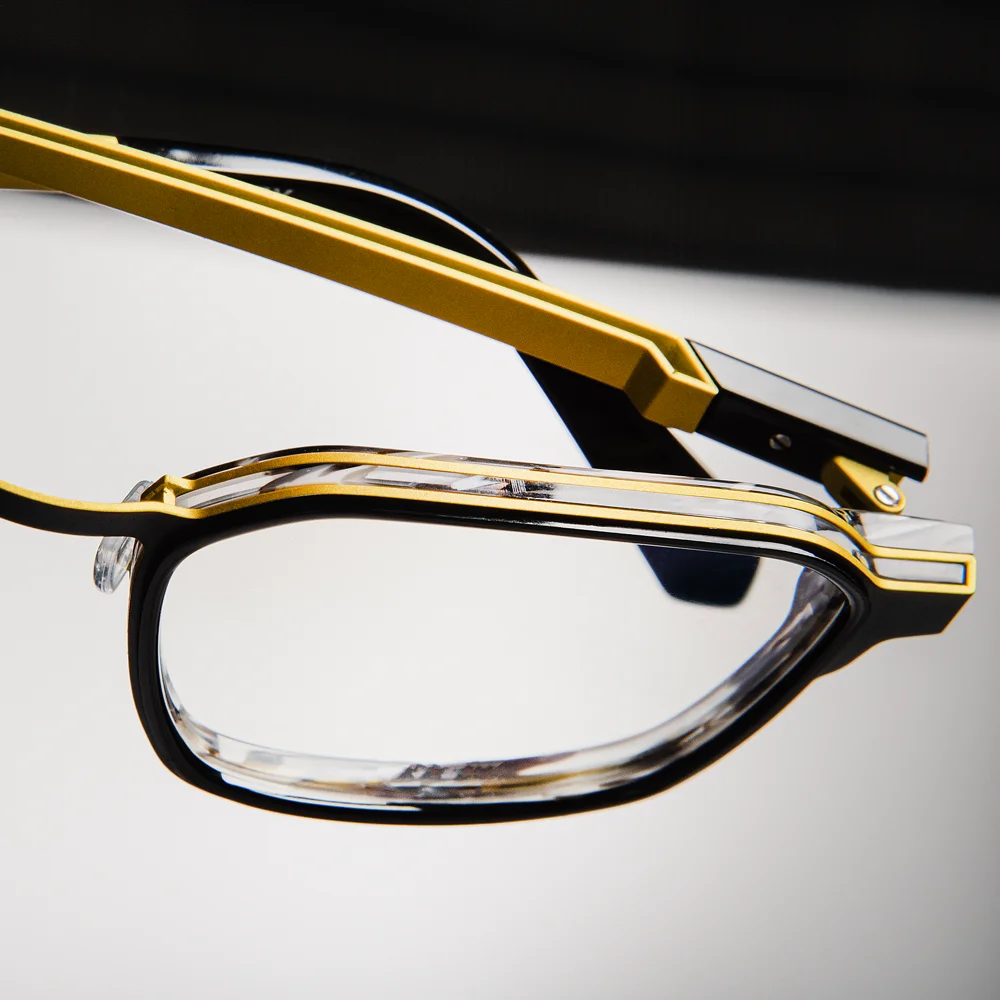 The combination of materials allows us to play with textures, colors and patterns to create unique frames that match individual style preferences. A hybrid style that often balances lightness, strength and comfort.
This approach makes it possible to combine the characteristics of acetate, carbon, metal and 3D printing, to create eyewear that is both aesthetically pleasing and functional.
Renowned for its lightness, strength and exceptional structural properties, carbon fiber is at the heart of our most sophisticated creations. It embodies our ambition to combine technology and traditional eyewear in a top-of-the-range product.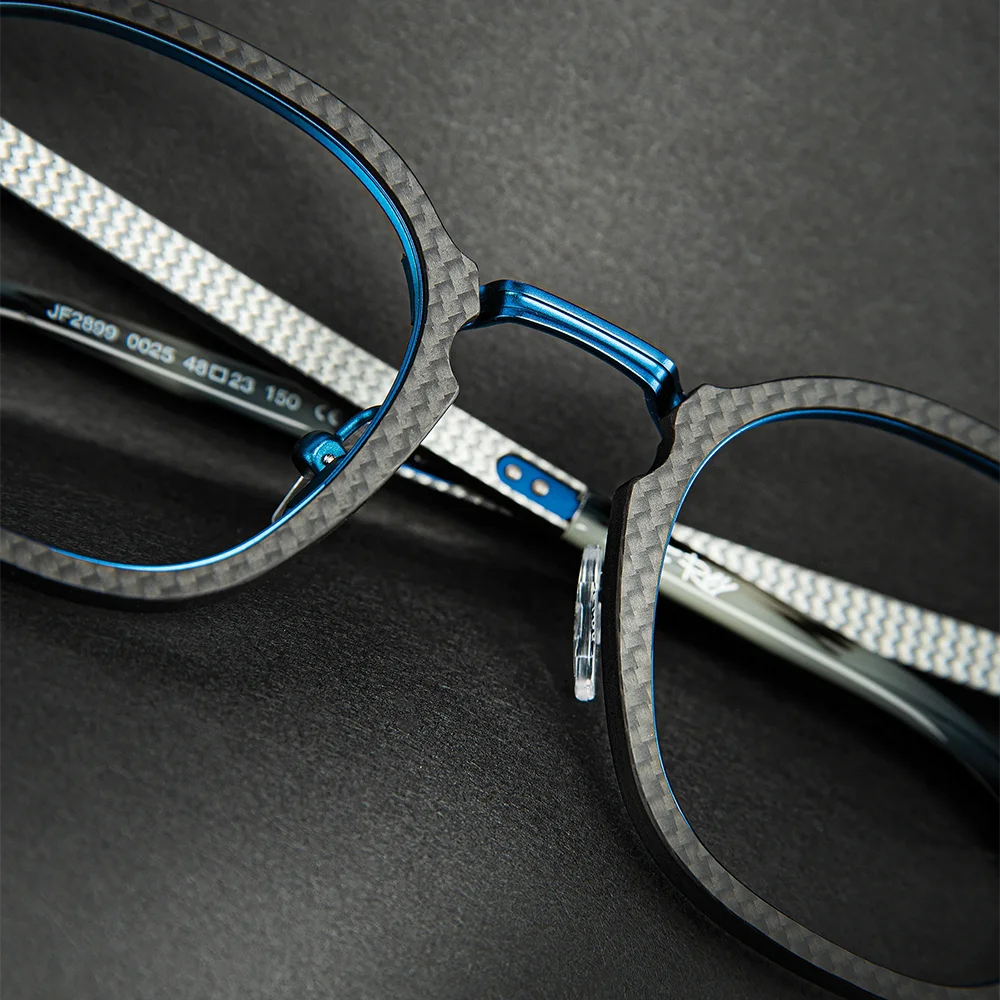 The values of a J.F. REY frame are manifold, and rest on three immovable pivots: technical innovation, unexpected design, and quality manufacturing. We are committed to delivering products designed with meticulous attention to detail. We seek the perfect balance between style and comfort. That's why our frames are designed to last, thanks to the use of exceptional materials.