Versatile, durable and extremely comfortable, acetate is the ideal material for playing with colors and creating infinite compositions. Always in harmony with design, our collections explore unique patterns and bold combinations to create new aesthetic horizons.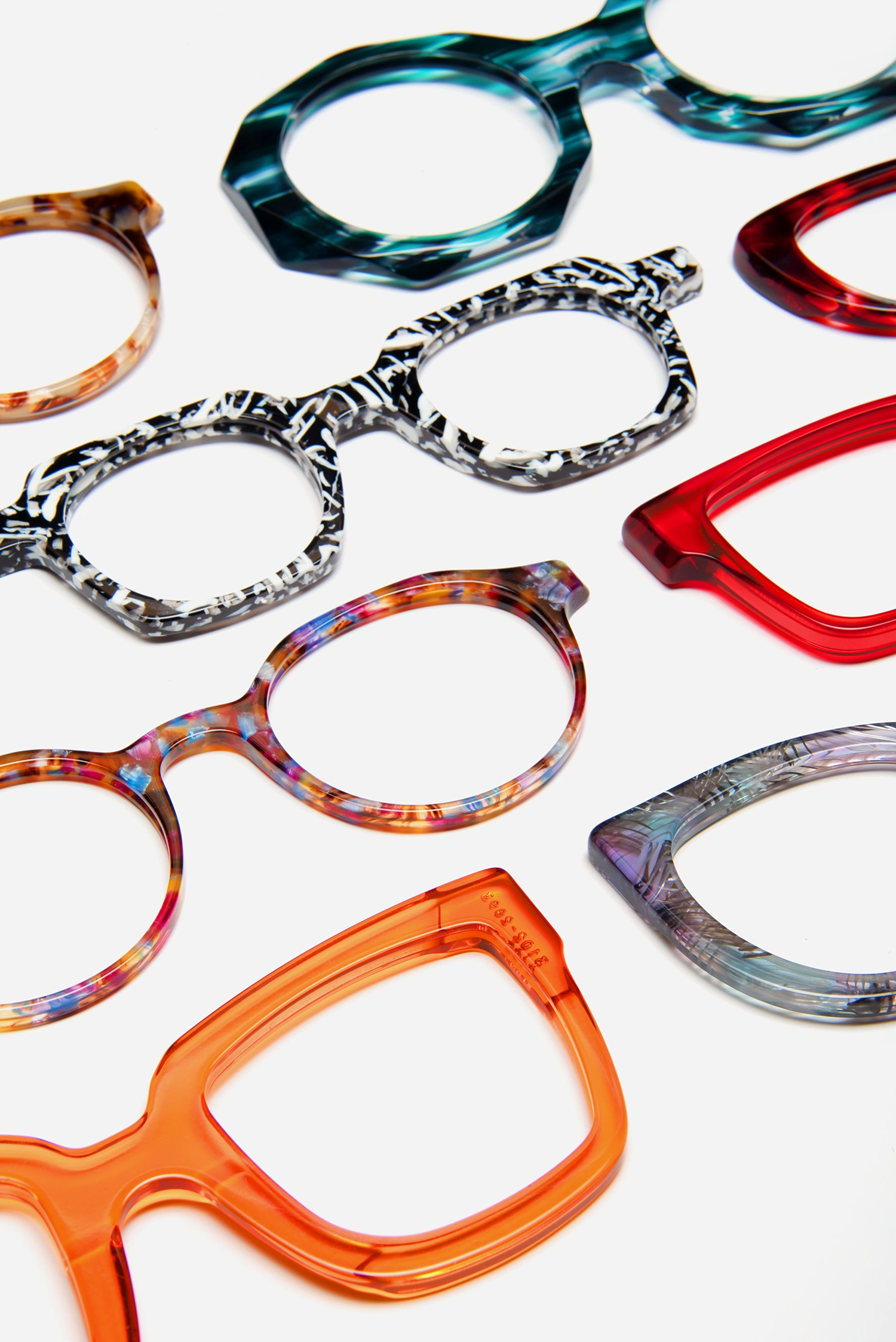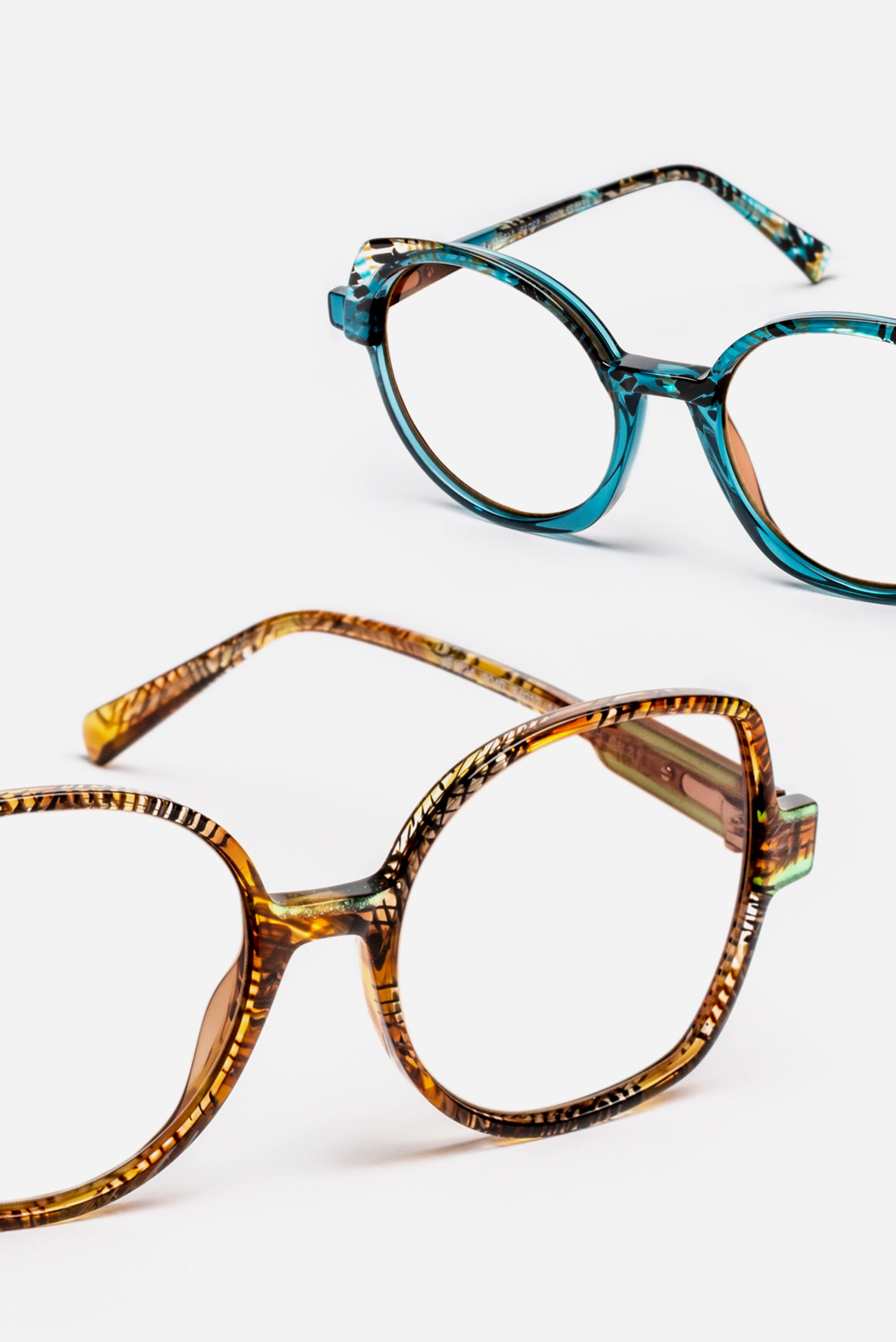 We work with exclusive color palettes and acetate combinations. By adopting this approach, we offer you frames that stand out, both for their unique design and for the originality of their colors.
Understated design and premium craftsmanship are key to adding a touch of sophistication, charm and naturalness. The focus is on the quality of the materials, the precision of the details, the handmade finish.
Equipped with our exclusive, patented screwless flex hinge system, certain models offer enhanced comfort and resistance, smooth opening and closing of temples while maintaining stability and durability – the signature of a top-of-the-range product.
Acetate constantly enriches our work as stylists in the design of our frames. It offers numerous possibilities for creating a play of colors, patterns and transparencies that enhance volumes and design.